Shipments should follow these guidelines:
Tissue samples should be placed in a screw top container inside a plastic sealed bag.
Containers should be packed tightly so they do not move.
Do not ship glass containers.
Shipments should contain sufficient quantity of absorbent material (e.g., blue pads, paper towels) to absorb the contents of the shipment in case of leakage.
Please submit paperwork in a separate plastic bag in the event the container leaks thereby ensuring the paperwork remains dry.
Only solutions, which contain greater than 25% formaldehyde, are regulated by DOT when shipping biological samples.
Please call AML Laboratories to notify us of a pending shipment if a confirmation email was not received.
Please send ice packs with paraffin blocks during the summer months to prevent the blocks from melting.
AML Laboratories must be notified prior to sending frozen tissues and then will give a date when samples should be sent.

IMPORTANT!

AML Laboratories is NOT responsible for carrier damages, errors, and/or non-deliveries. Please make sure to indicate on your "Work Request" form the value of which you wish to insure your completed order.
We can provide a 3 day rush turnaround service for an additional fee. A total bill of $500.00 or less is an automatic $150 fee. For orders over $501.00, a 25% fee will be charged.
We guarantee a 7-10 business day turnaround time on all routine projects. Projects requiring decalcification may require more time. In order for us to stay within this timeframe, the researcher must be available to discuss any questions or concerns. If we are unable to reach you, the turnaround time may be increased.
Send shipments to: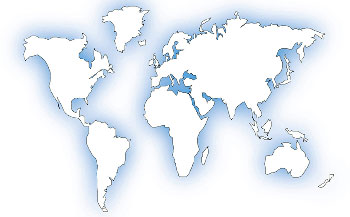 AML Laboratories, Inc.
276 Paseo Reyes Drive
Saint Augustine, FL 32095 USA
Local:
(904) 484-7552
Toll free:
+1 (877) 219-5183
Fax:
+1 (877) 219-5184
Email:
service@amllabs.com